About 4x4 Parts
Automotive Customizers was started in 1995 by a team of Nissan owners to offer quality parts and accessories at competitive pricing. Today we have the largest selection of Nissan parts and accessories available for your vehicle, making us your go-to supplier for off-road, after-market needs. Browse our catalog—many are unique products not available anywhere else. Our research and development Team is continually working on new products exclusively for Nissan trucks and SUVs—check out our Projects tab for highlights.
These parts can be ordered 24 hours a day, conveniently and securely, through our online catalog under the Shop tab. Make sure to check back often as products will be added daily; monitor our News tab for upcoming sales and specials.
Don't forget to add us on Facebook to stay up to date with our news and to form a community with members who love their Nissan trucks and SUVs as much as you do.
Thank you, fellow off-roaders, for your continued support!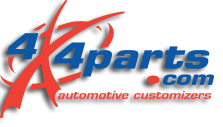 Automotive Customizers
1700 NW 22nd Court #2
Pompano Beach, FL 33069
Tel: 954-971-3510
Fax: 954-971-3770