4x4 Parts -
YUKON
Browse YUKON
Products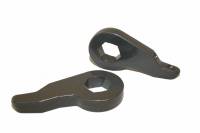 1988-2006 CADILLAC ESCALADE, CHEVROLET AVALANCHE, TAHOE & GMC DENALI, K1500, SUBURBAN, YUKON
Description:
Maxtrac Suspension's torsion keys offer a quick and easy solution to changing the height on the front of your vehicle, for the desired stance. The installation of these keys provide additional...
More Details »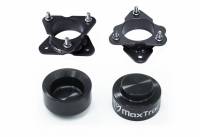 2007-2014 CADILLAC ESCALADE, CHEVY AVALANCHE, SUBURBAN, TAHOE & GMC YUKON AND DENALI 2WD-4WD
Description:
This kit is specifically designed for the TAHOE/ YUKON/ SUBURBAN/ AVALANCHE/ ESCALADE/ DENALI 2WD/ 4WD easily lifts the truck an additional 3" in the front, and 1.5" in the rear. Using our MaxTrac...
More Details »